2000KN Digital Compression Testing Equipment CTM / Concrete Compressive Strength Testing Machine / Cement Press Test Machine Product DescriptionDigital Display Compression Testing Machine(YES-2000) is mainly used for compression test of nonmetal materials such as bricks, stones, cements and other building materials in accordance with international standards. The machine is electro-hydraulically operated. the control panel comprises of hydraulic power pack, digital readout system , operating switches, load control values, output print-out of test data.Feature:1. efficient hydraulic power packs.2. economic machine ideal for site use.3. digital readout is microprocessor controlled instrument which is fitted as standard to all digital machines in the range.4. calibrated accuracy and repeatability is better than 1% over the upper 90% of the working range.Technical parameters:1. Max. force: 2000KN2. Range of measuring: 4%~100F.S3. Accuracy of test force: ±1% indicated value4. Upper and lower compression platen dimension: φ225mm, φ300mm5. Distance between upper and lower compression: 320mm6. Piston stroke: 30mm7. Diameter of piston: φ250mm8. Rated pressure of hydraulic: 40MPa9. Power: 0.75kw 3phase10. Dimension: 800×500×1300mm11. Weight: About 750 kgPackaging & Shipping1.Outside packeg: standard export wooden case2.Inside package: strength filmOur Services Our AdvantagesYou can get our in-time reply via email or fax or phone.
You can always get good news for on time shipment at your desire.
You can enjoy our considerable & all- around after-sales services.
Our Target
We hope to become one of the largest suppliers in the field through our efforts.
We want to be the best friend and cooperator of our customers while promoting our business in more countries and regions and expanding our product lines.
We warmly welcome your visit, E-Mail and call!!!Tel: 86-21-24287121Web site: www.testapparatus.com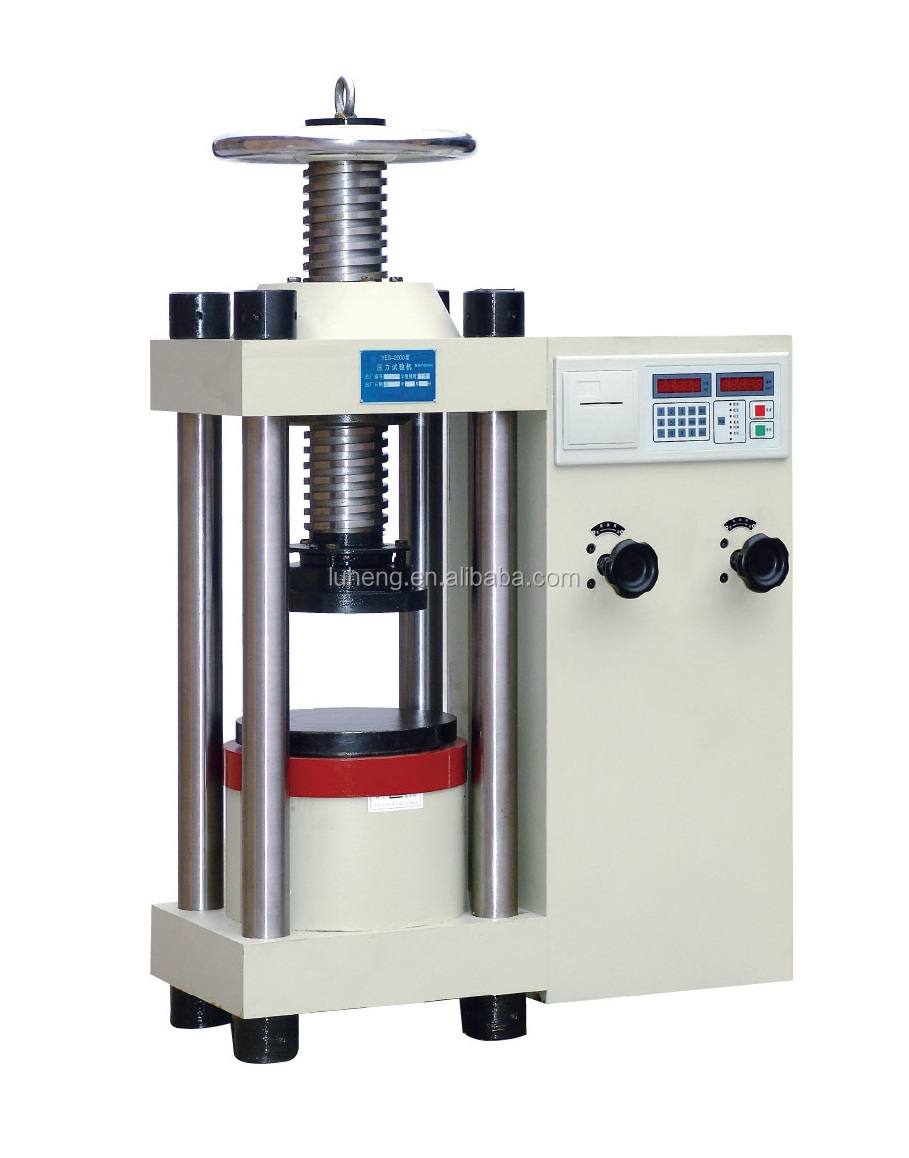 Hydraulic compression testing machine / Concrete compression testing machine / Strength testing machine / Pressure Testing Equipment / Compressive Strength Testing machine / Cement mortar compression testing machine / Concrete compressive strength testing machine / Pressure testing machine / Testing machine / Pressure Testing Equipment